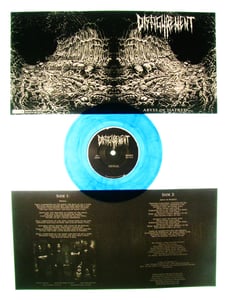 $

5.00
Just Released!
Limited to 300 copies...
Featuring two of Disfigurements most soul-devouring tracks, Denial and Abyss of Hatred, and nearly ten minutes of crushing death metal, we guarantee sufficient devastation.
Includes:
Transparent Blue and Black Swirl 7" Vinyl
Cover Artwork by Mr. Juanjo Castellano
Insert with Lyrics, Photo and More...